The dispatch office is equipped with a unique fleet computer system to track our company owned fleet of bobtails and semis. This system is mainly used to improve our company's efficiency and productivity to dispatch the driver closest to the customer in need of service and also to direct that driver along the shortest route to the pickup or delivery site.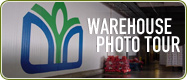 Valley has long been recognized as L.A.'s premier wholesaler affording our customers the finest produce at the most competitive prices. Our state-of-the-art facilities feature the most sophisticated computer systems, linking our additional departments and warehouses located off the premises.
With over 90 years in the produce business, we have moved forward with the times. Simply put, Valley Fruit & Produce Co. is unique and has gained a competitive edge in the marketplace.





Our state-of-the-art facility is 91,000 square feet and located just across from the LAWPM, convenient to all the major freeways. Truck drivers will find this warehouse beneficial, as the entrance and egress to the property is easily accessible. In addition, they will appreciate the flexibility of the facility's loading hours, which go until 6:00 p.m. on Sundays and until 12:00 p.m. on Saturdays. Our warehouse is Primus Labs certified.

Valley currently operates 18 double (40 pallet) state-of-the-art Thermal Tech and Cool Care banana ripening rooms. With 36 load capacity, this enables us to ripen in excess of 100 truckloads of bananas weekly. All rooms are computer controlled and monitored 24/7. Our ripening center has a highly experienced and dedicated staff of seven full time employees whose sole responsibility is to produce the highest quality preconditioned bananas for our customers.